The Biennial
The Chicago Architecture Biennial is a 501(c)(3) non-profit organization dedicated to creating an international forum on architecture and urbanism through the production of distinctive exhibitions and public programs. The Biennial creates new opportunities every two years for emerging talent in architecture, design, and the arts to engage a wide public audience.   
Explore how architecture shapes our communities, cities and environment. The third edition of the Biennial, open 19 September 2019 – 5 January 2020, is particularly inspired by Chicago, moving beyond the grand narratives of the city's architectural heritage to explore the history and conditions that have and continue to shape its urban development. With a broader view on the field of architecture, it embraces practices that span building, design, planning, visual art, policymaking, education, and activism.

Emanating from the central exhibition at the Chicago Cultural Center and extending into the city, the 2019 Biennial — titled ... and other such stories — features a series of new commissions, residencies, partner projects, and public programs.

Developed through a research-led approach and led by Artistic Director Yesomi Umolu with curators Sepake Angiama and Paulo Tavares, the biennial addresses the potency of space, architecture, and the natural world as they relate to four areas of inquiry: (1) No Land Beyond, which draws inspiration from indigenous approaches to nature, ecology, and landscape that transcend property ownership; (2) Appearances and Erasures, which explores both shared and contested memories in consideration of monuments, memorials, and social histories; and (3) Rights and Reclamations and (4) Common Ground, which foreground aspects of rights, advocacy, and civic purpose in architectural practice, including affordable and equitable housing.                   
The inaugural 2015 Chicago Architecture Biennial — presented in partnership with the City of Chicago and the Graham Foundation — was the manifestation of Mayor Rahm Emanuel's vision for a major international architectural event and an outcome of the comprehensive cultural plan developed by the Chicago Department of Cultural Affairs and Special Events under the leadership of Michelle T. Boone. Curated by Joseph Grima and Sarah Herda (2015) and Sharon Johnston and Mark Lee (2017), the previous editions each welcomed over half a million visitors and collectively engaged over 250 leaders in architecture and art from more than 60 cities spanning 38 nations.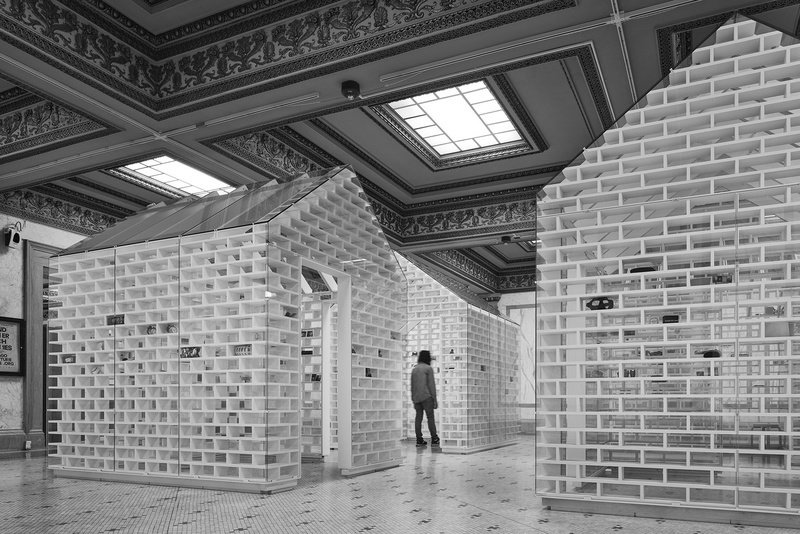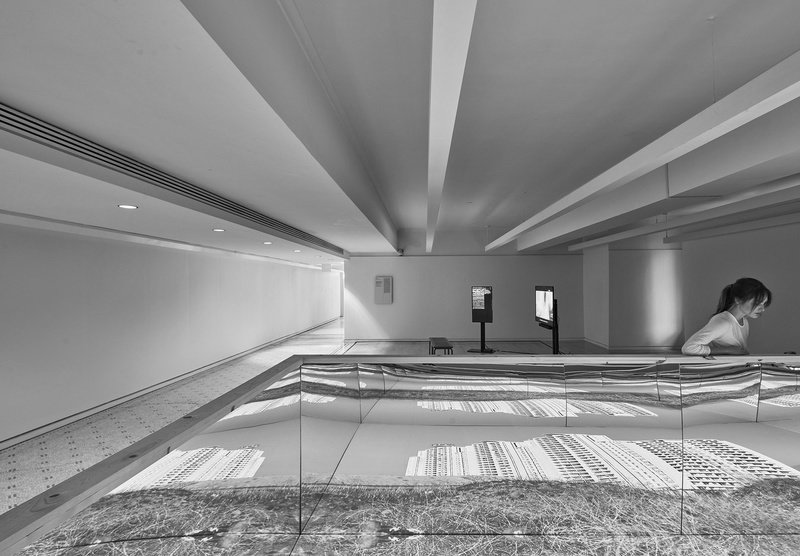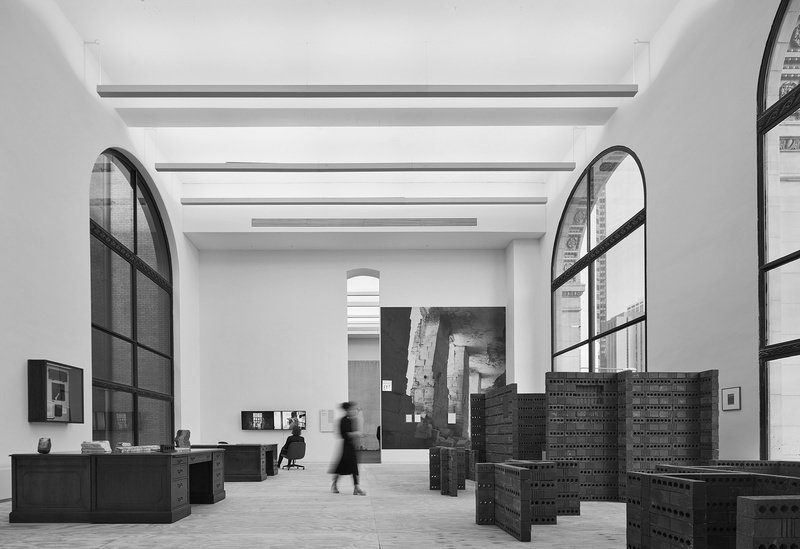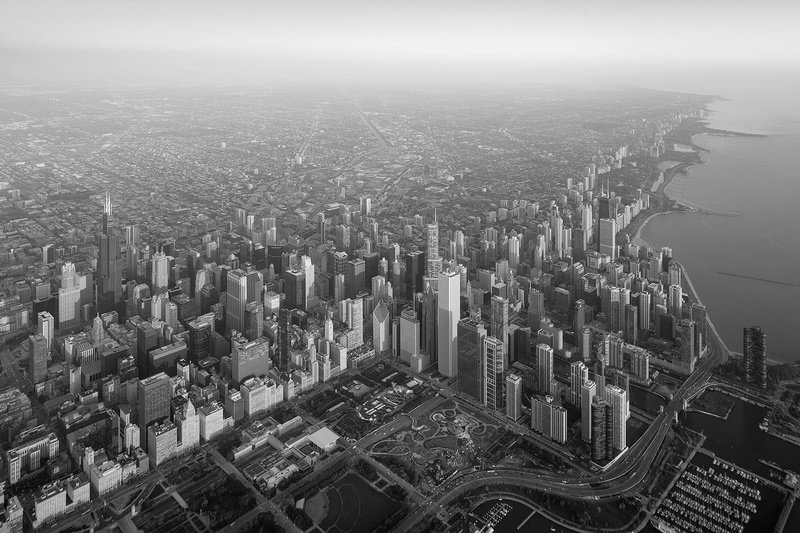 People
Artistic Directors
Yesomi Umolu

2019

Johnston Marklee

2017

Joseph Grima & Sarah Herda

2015
Board of Directors
Jack Guthman

Chairman

Ambassador Louis Susman

Director Emeritus

Michelle T. Boone

Robert Clark

Keating Crown

Valerie Corr Hanserd

Sarah Herda

Helyn Goldenberg

Lynn Lockwood Murphy

Robin Loewenberg Tebbe

Juan Moreno

Mark P. Sexton

Theodore Weldon

RaMona Westbrook
International Advisory Committee
David Adjaye

London

Wiel Arets

Chicago

Elizabeth Diller

New York

Jeanne Gang

Chicago

Frank Gehry

Los Angeles

Joseph Grima

Sylvia Lavin

Los Angeles

Lord Peter Palumbo

London

Zoë Ryan

Chicago

Martino Stierli

New York

Stanley Tigerman (*)

Chicago

Hans Ulrich Obrist

London
Staff
Todd Palmer

Executive Director

Rachel Kaplan

Deputy Director

Karla Aguiniga

Public Programs & Engagement Coordinator

Cathy Hsiao

Digital Content Coordinator

James Lambrix

Exhibition Coordinator

Tess Landon

Manager of Learning Initiatives

Jennifer Latshaw

Special Events Coordinator

Lauren McPhillips

Manager of Public Programs & Partnerships

Megan Moran

Learning Initiatives Coordinator

Therese Marie Peskowits

Exhibition Manager

Alex Priest

Assistant Curator

Christine Pundavela

Manager of Communications & Marketing

Cecília Resende Santos

Curatorial Fellow

Michael Savona

Design Coordinator

Unyimeabasi Udoh

Graphic Designer

Marguerite Wynter

Assistant Curator
Contact & Press
For Press and Media Inquiries
Reach out to our media contacts for access to the online press kit: bit.ly/CAB_2019 US media contacts: Sara Griffin Camron PR sara.griffin@camronpr.com 917.675.4378 Helen Cowdrey Camron PR helen.cowdrey@camronpr.com 917.675.4359 Chicago/regional contact: Kimberly Writt Agency H5 kwritt@agencyH5.com 312.374.8581 International media contacts: Max Tobias Camron PR max.tobias@camronpr.com +44 (0)20 7420 1700 Hannah Perry Camron PR hannah.perry@camronpr.com +44 (0)20 7420 1700
Opportunities
Each edition, the Chicago Architecture Biennial welcomes over 500,000 visitors to the Chicago Cultural Center and community sites across the city from September 19, 2019–January 5, 2020. Volunteers make it possible for diverse local and global audiences to access the topics explored by the exhibition. Biennial volunteers hold the important role of welcoming and interacting with the public. Biennial volunteers will provide essential assistance to our team through greeting visitors, leading tours, and providing program and event support.
Volunteers will be needed between September 16, 2019 and January 5, 2020.
If you are interested in volunteering with the Biennial, please complete a 
Volunteer Interest Form
.
"Care-responsive Architectures"
November 22nd–25th, 2019
with Raumlabor


"From a perspective of care, architecture and urbanism is situated both in locally specific conditions and in a planetary context. If architecture and urbanism are to take care seriously, these professions will adopt ways of working that will do everything possible to maintain, continue and repair our world—ranging from the provision of housing to the environment of our planet."

—Elke Krasny in conversation with Teresa Dillon & Rosario Talevi
Thinking beyond how to construct the future, we could begin by asking: What sustains the future as a construct in itself? A linear narrative of the future characterized by progress-driven, forward­facing expansion perpetuated by the West has brought us to our current "now": An exhausted Earth. A Damaged Planet. A Broken World. The Anthropocene. The Racial Capitalocene.
Against this backdrop, spatial practices have long been complicit in furthering the fast-paced growth and speculation driven production of space. The construction sector, in particular, evidences a gross imbalance between the energy and matter it consumes and its capacity to repurpose it. And, in keeping with the ethos of neoliberalism, the field of architecture has immortalized the individualist, solution oriented, white, cis-male "architect-hero".
Moving forward from this broken state demands not only holding architecture and the architects accountable but a radical re-­imagining of being together. It requires a response with care and to advance longer-lasting dynamics in the ongoing recuperation of territories, climate and communities.
From September 2019–January 2020, the third Chicago Architecture Biennial invites practitioners and the public to reflect through the prisms of architecture and urbanism
"upon the social, geopolitical and ecological processes that affect our collective past, present and future".
The Biennial engages beyond the built environment with spatial injustice forged through un­even urban planning and housing policies and reflects at the same time on architecture and public space as sites for social action and advocacy.
This mobile workshop will interrogate the potential of architects and urbanists to act as caretakers, maintaining, repairing and restoring from objects, materials, buildings, systems, relations to processes, while at the same time being wary of the intention behind these acts: If architecture and urbanism should be practiced as a form of care-taking: Who are we caring for? What are we maintaining? Moreover,
Making Futures
would like to pose the question to the Biennial itself, up to what extent can a biennial maintain, restore and care for the city and its inhabitants and act as an agent-of-care?
Apply!
Making Futures
travels to Chicago with its mobile workshop. Mobile workshops are ambulatory learning constellations geared towards dialogue, deep collaboration and lasting relations that hope to expand the traditional field of academic research and its network. Most importantly, these real-time constructions reaffirm the project as an open, reflexive and practice-driven format.
Taking part will be invited participants as well as those selected via an open call. The 4-day workshop encompasses visits to the Biennial, public readings and site-explorations with local partners.
Anyone based in the Chicago-area can apply to the Mobile Workshop—students from any discipline, practitioners, re­searchers, government employees, city activists, artists, enthusiasts, etc. Please fill in the questionnaire including a small introduction (who you are), why do you want to come to Chicago with us (we expect full commitment during the four days) and how do you imagine contributing to the programme.
Fill in the application form:https://forms.gle/QWHWSWkhPw4ebNdv9
Application deadline:
November 4th, 2019
Selected participants will be informed on November 6th, 2019. Programme starts Friday November 22nd, 10am CST and finishes on Monday November 25th, 2pm CST. Participants travel at their own costs. The mobile workshop does not have a fee.