CAMP
More Info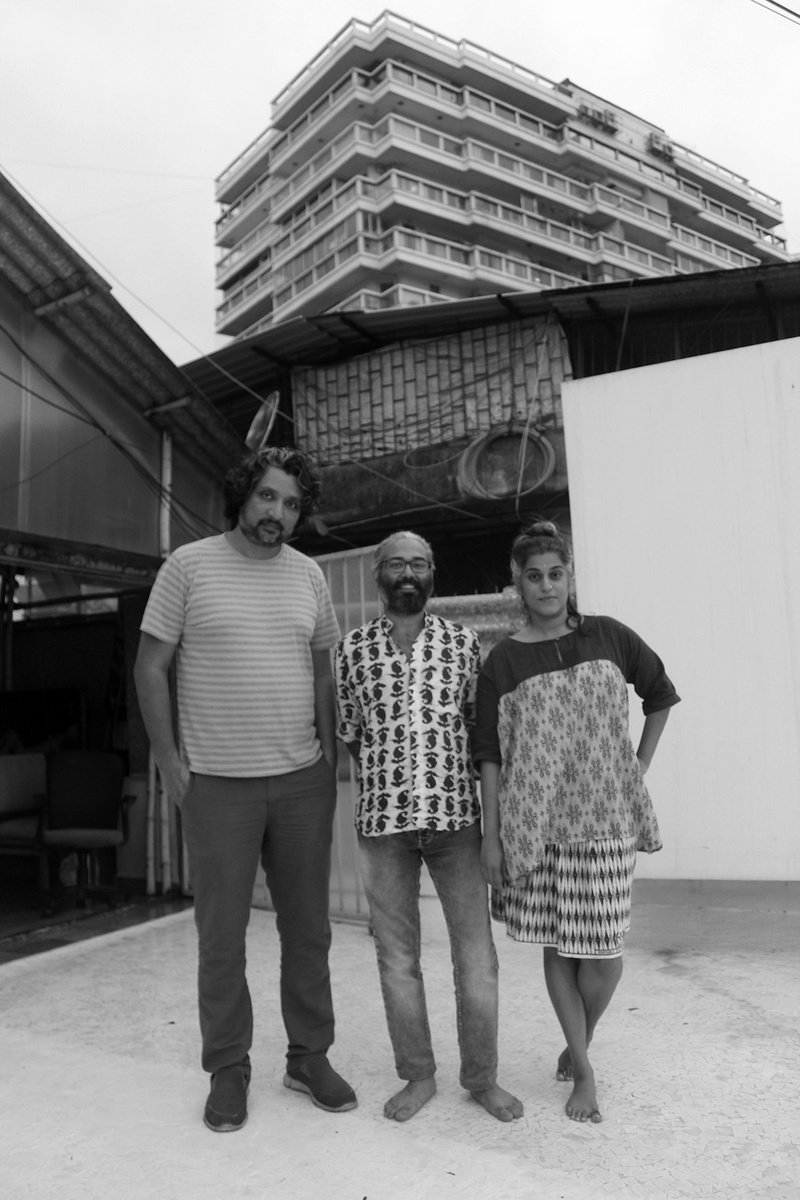 Based in Chuim village, Mumbai, CAMP is "not an artists' collective but rather a studio in which ideas and energies gather and become interests and forms". Its members—a group of artists, filmmakers, software programmers, architects, activists, and archivists—produce works of video, film, and electronic media, as well as a variety of public art projects. In addition, they run the online video archives
pad.ma
and
indiancine.ma
as well as R and R, a community cultural space in the Mumbai suburb of Mankhurd. They are also noted for their long-running rooftop cinema and lecture performance Evenings at CAMP Rooftop. CAMP's work has appeared at venues throughout the world, including at the Museum of Modern Art in New York, documenta13, Tate Modern, and the Gwangju, Taipei, Shanghai, Sharjah, and Kochi-Muziris biennials. In 2015, the group presented
As If I-V
, a major survey of its work across five solo exhibitions in Kolkata, New Delhi, and Mumbai.
Established 2007, Mumbai, India
Biennial Project
City Housing in a Cultural Matrix (Mumbai):
From Janata Colony to Janata Colony (part 1);
From Footpath to Flat (part 2);
From Right to Information (part 3), 
2019
Digital audio-visual assemblage (90 - 120 min. each part)
Software by Jan Gerber
Commissioned by the 2019 Chicago Architecture Biennial
Parts 1, 2, and 3 will be released in sequence on October 30, November 30, and December 30, 2019 at 
https://ghar.with.camp
. 
A collective of artists, filmmakers, software programmers, architects, activists, and archivists, CAMP produces public art projects, films, and electronic media that engage with cities globally. City Housing in a Cultural Matrix (Mumbai) is an interactive film that journeys through the social, cultural, and political history of housing in Mumbai, India's most populous city, bringing together cinema, state-sponsored documentary, newspapers, policy reports, and archives from social movements, among other source materials. These elements were assembled, using a hand-built web editor, into a new kind of annotated film that links to its online archival sources. The work examines a "poor man's colony" that was set up in the 1950s and then destroyed twenty-five years later to make room for an atomic research facility (part 1); four different organized responses to urban housing and slums triggered by a landmark court case, alongside a parallel cinema movement (part 2); and contemporary, site-specific strategies in a highly complex global environment (part 3). The three parts are also available online during the Biennial, and three related "video-lectures" were presented by 
CAMP
 during the Biennial's opening weekend.