Chicago Architectural Preservation Archive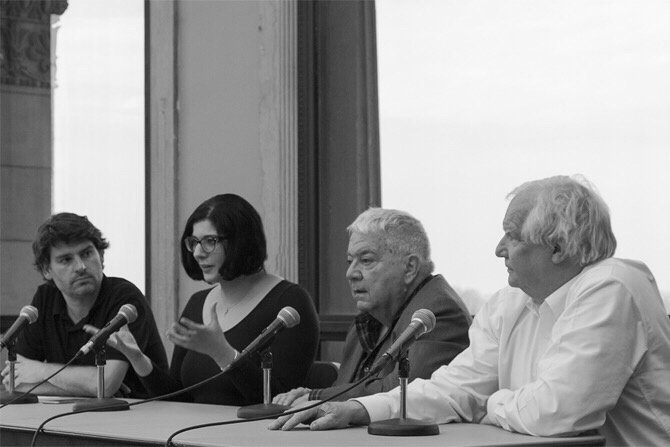 The Chicago Architectural Preservation Archive (CAPA) is devoted to the documentation and stewardship of materials related to the efforts of early urban preservationists. CAPA is led by director Tim Samuelson, an architectural historian and preservationist who has also served as cultural historian for the city of Chicago since 2002, and associate director Bianca Bova, a Chicago-based curator and art critic. Housed by Mana Contemporary Chicago, the archive's holdings include collections of architectural salvage, photography, research documents, and realia with ties to the First Chicago School of Architecture. The archive is accessible to independent scholars, artists, and interested members of the public. CAPA has cohosted public programming in collaboration with Chicago architecture group MAScontext; loaned material to other institutions for exhibition; and staged multiple exhibitions in Mies van der Rohe's S. R. Crown Hall at the Illinois Institute of Technology. Its preservation initiatives have included assisting with the archaeological excavation and assessment, in spring 2018, of remnants of the historic Mecca Apartments.

Established 2018, Chicago, USA
Biennial Project
Material Memories: The Mecca Flats Archives, ca. 1892, excavated 2018
Encaustic tiles, archaeological tools

Courtesy the Chicago Architectural Preservation Archive

The Chicago Architectural Preservation Archive (CAPA) is an independent organization devoted to the documentation, archiving, and stewardship of materials related to all aspects of Chicago's architectural history. Material Memories displays selections from its collection of salvaged fragments from Mecca Flats, a former hotel in the Bronzeville neighborhood originally built to house visitors to the 1893 Columbian Exposition. Mecca Flats was later converted into an apartment building and became an important social and cultural center for the growing community of African Americans migrating from the South. In 1952, after a decade of conflict with residents and housing advocates over urban renewal policies, the city demolished it to make space for an Illinois Institute of Technology campus expansion. Today, the Mies van der Rohe–designed S. R. Crown Hall occupies the site. In 2018, during a maintenance excavation on the west side of the building, workers unearthed these fragments of Mecca Flats' tiled ground floors, which CAPA carefully collected and catalogued. Their reclamation forces reflection on the erasures that inevitably accompany modernization and urban renewal.