Cohabitation Strategies and Urban Front
More Info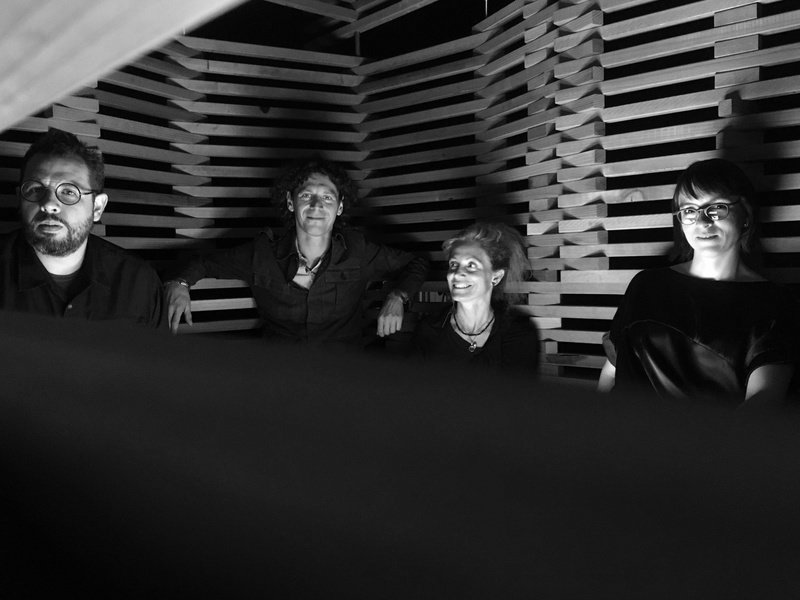 The brainchild of Lucia Babina, Emiliano Gandolfi, Gabriela Rendon, and Miguel Robles-Duran, Cohabitation Strategies (CohStra) emerged as a response to contemporary urban structures and neoliberal practices that its founders believed were propelling social inequities among citizens. The nonprofit cooperative—which launched the same day as the historic Lehman Brothers bank collapse—conducts sociospatial research and development around the world, formulating long-term strategies with the input of artistic, scientific, and community perspectives. Urban Front is a recently established international consultancy network for governments, NGOs, and foundations looking to mitigate social inequalities. An outgrowth of CohStra's work that expanded the organization's global capacity, it was founded by Robles-Duran and David Harvey, who are recognized as leading scholars of urbanism and urban geography as well as outspoken proponents of the modern "right to the city" movement. CohStra's community-driven projects have been featured at the Museum of Modern Art, the Venice Biennale of Architecture, the Istanbul Design Biennial, and the Shenzhen Biennale.

Established 2008, Rotterdam, Netherlands 
Established 2019, New York, USA
Biennial Project
Urban Front: Auditing Illegal Red Carpets in Barcelona's Fira Montjuïc, 2019
Custom electronics, documentary film
Commissioned by the 2019 Chicago Architecture Biennial

Cohabitation Strategies conducts urban research around the world, formulating long-term strategies to eliminate urban inequality with the input of artistic, scientific, and community perspectives. Cohabitation Strategies cofounder Miguel Robles-Durán, together with urban scholar David Harvey, recently established Urban Front, an international consultancy network that seeks to connect governments, nonprofits, and foundations with communities and grassroots organizations. This interactive wall diagrams Urban Front's ongoing work in Barcelona, where local housing activists have been pressuring the city government to convert a central area currently devoted to an annual trade fair to the development of affordable, progressive living models and anti-gentrification planning strategies. Urban Front is researching how public-private companies have been plundering public resources for private benefit, and how these monies and energies could be redirected toward public benefit through experimental partnerships and projects. The materials on view here present a case study of cooperation among communities, experts, and government—a model that could be applied to urban issues affecting cities worldwide.