ConstructLab
More Info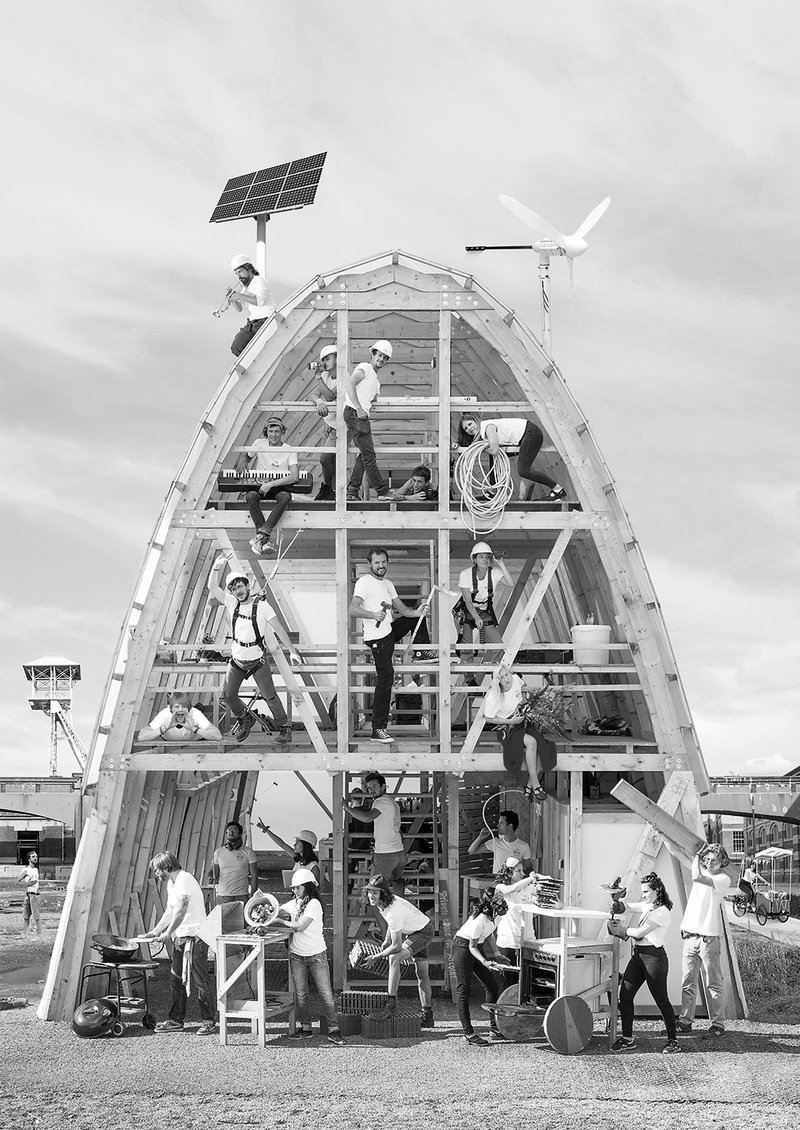 ConstructLab takes a dynamic approach to uniting architectural concept and construction. Breaking with traditional divisions of labor, the organization engages a team of multitalented designer-builders—as well as sociologists, urban planners, graphic designers, curators, educators, and web developers—who carry the creative process from the drafting table into the field, enabling design to respond to the possibilities and restraints posed by materials, site, environment, and utilization. With emphasis on collaboration, both with one another and with members of the community, ConstructLab's practitioners take on a variety of projects, permanent and temporary, bringing their creative strategies to bear in solving problems and raising awareness of social, environmental, and practical issues. They favor recycled and upcycled materials, and they are mindful of resources available locally. At the heart of ConstructLab's work, which includes commissioned projects throughout Europe and in the United States, is a desire to enhance feelings of community and heighten the sense of place.

Established 1995, Berlin, Germany
Biennial Project
How Together, 2019
Mixed-media installation and publication

Commissioned by the 2019 Chicago Architecture Biennial

ConstructLab is a team of designerbuilders based in Berlin who are committed to working with the materials, and the communities, they encounter at a particular project site. Occupying the center of the Chicago Cultural Center's first floor, their installation here explores gathering as a political act by converting the Garland Gallery from an exhibition space into an agora, or open space for public assembly. Built collaboratively with Chicago-based designer-builders, How Together has multiple components that address togetherness in different ways: an agora generating possibilities for conversation and collectivity; a public wall displaying the voices of Biennial contributors and publics; newly devised tools and devices for convivial gathering; and what they call an anti-manual (a user manual on the possibilities for transforming space) to exchange stories and experiences of togetherness. How Together will host public programs and workshops throughout the Biennial.