Do Ho Suh
More Info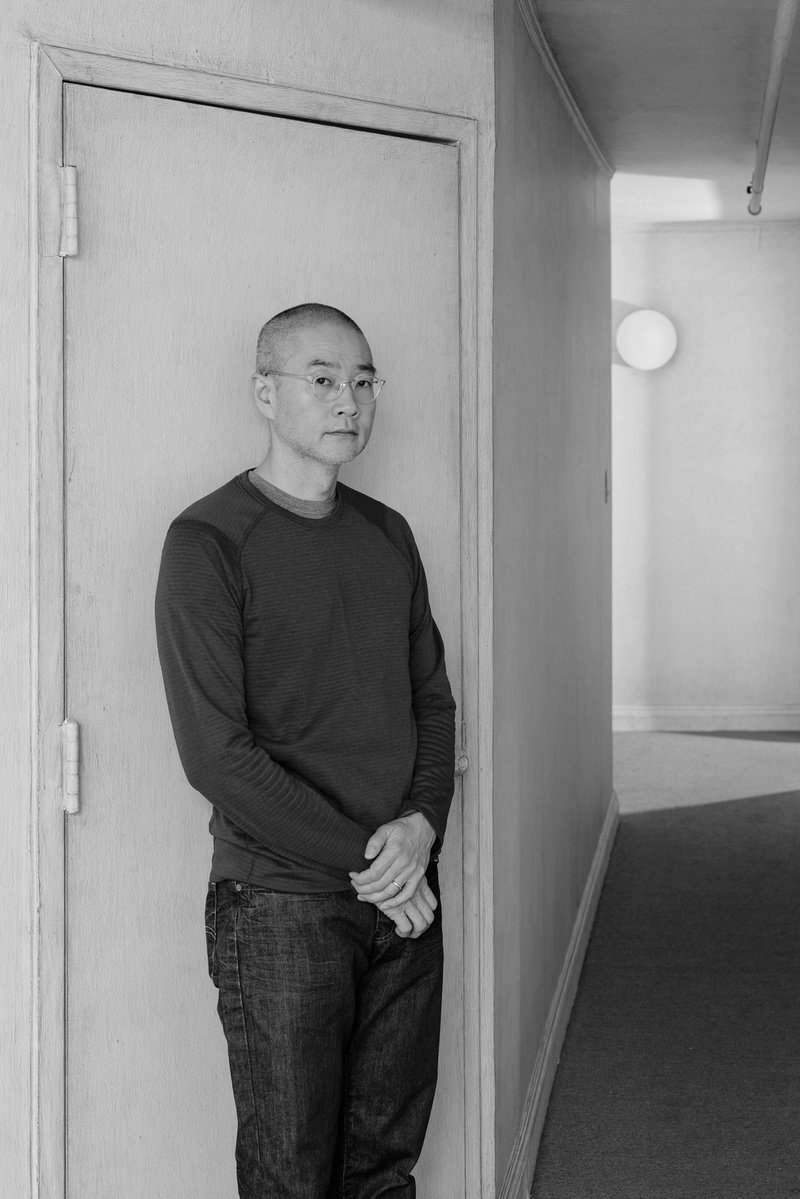 Do Ho Suh's sculptural installations and impermanent structures begin with the ways his own peripatetic existence emblematizes global mobility. Often constructed of stitched polyester fabric and steel, his works materialize memories of the interiors of his former homes. These ghostlike, monochromatic installations appear to float, upending the density and permanence typically associated with built architecture. Designed as modular objects that can be folded and packed into a suitcase, the works address transience and displacement through manipulation of material. His own body in motion, moving across the globe as he travels and inhabits different cities, links disparate geographies; his sculptures evoke questions of belonging and cultural specificity in a global culture, and resonances between built and psychic interior spaces. Suh's work is in museum collections worldwide, including the Museum of Modern Art, New York; Tate, London; National Museum of Modern and Contemporary Art, Seoul; and Mori Art Museum Tokyo.

Born 1962, Seoul, South Korea; lives and works in London, England, United Kingdom
Biennial Project
Robin Hood Gardens, Woolmore Street, London E14 0HG, 2018/19
Dual-channel video installation

Courtesy the artist; Lehmann Maupin, New York, Hong Kong, and Seoul; and Victoria Miro, London and Venice; commissioned by the Victoria and Albert Museum, London

Robin Hood Gardens is a public housing development in East London designed by celebrated architects Alison and Peter Smithson. It was completed in 1972, and within just a decade, both residents and critics concluded that its designers' utopian aspirations had not borne fruit; the buildings steadily deteriorated, and in 2017, less than fifty years after their construction, demolition began. Do Ho Suh's practice centers on the idea of home as both a physical structure and a lived experience, and he created this monumental work while one of the Robin Hood Gardens blocks slated for razing was still occupied. The film is both site-specific and time-specific—a document of the Smithsons' modular interiors as they were adapted by residents and a memento of an architectural style. Suh used time-lapse photography, drone footage, 3D scanning, and photogrammetry to create an apparently seamless visual journey through the building. The work is meditation on home, memory, and displacement in the context of a specific physical structure. The case of Robin Hood Gardens is indicative of urgent questions about the future of social housing and the erasure of architectural histories and communities.