Emmanuel Pratt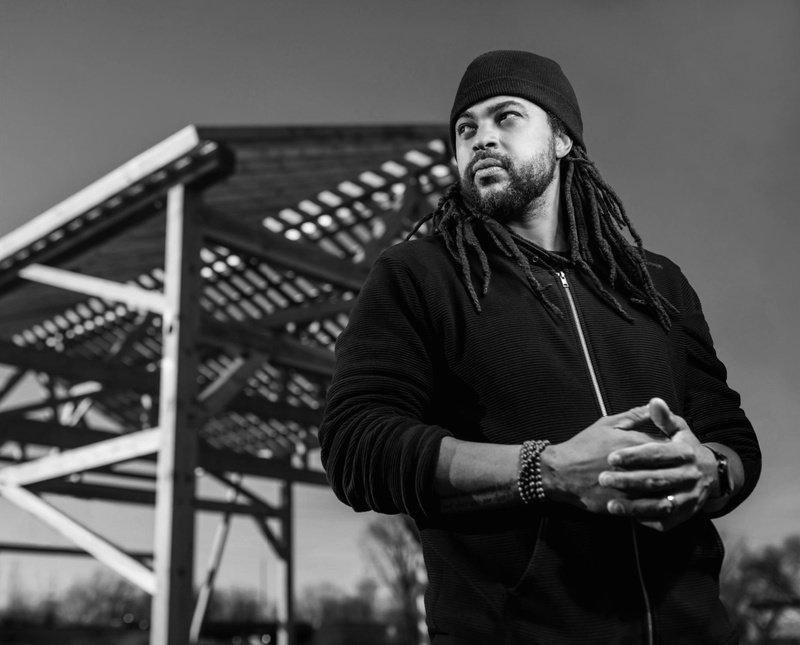 Emmanuel Pratt is an artist, designer, urban planner, educator, and scholar, and the co-founder of Sweet Water Foundation (SWF) in Chicago. He advocates for and actively cultivates healthy intergenerational communities that transform the urban ecology of so-called "blighted" spaces through a combined praxis of urban farming, architecture, art, and educational programming. Pratt has been an artist in residence at the Hyde Park Art Center, Chicago; an interpreter in residence at the Smart Museum of Art at the University of Chicago; and a Loeb Fellow at the Harvard Graduate School of Design. He has also served as the Charles Moore Visiting Lecturer at Taubman College of Architecture and Urban Planning at the University of Michigan.
Born Virginia, USA; lives in Chicago, USA
Contributor to the
publication
Biennial Project
Emmanuel Pratt contributed to the interview
Nourishing the Root: Transforming
the Urban Ecologies of Chicago
with Sepake Angiama for the 2019 Chicago Architecture Biennial
publication
.