FICA–Fundo Imobiliário Comunitário para Aluguel
More Info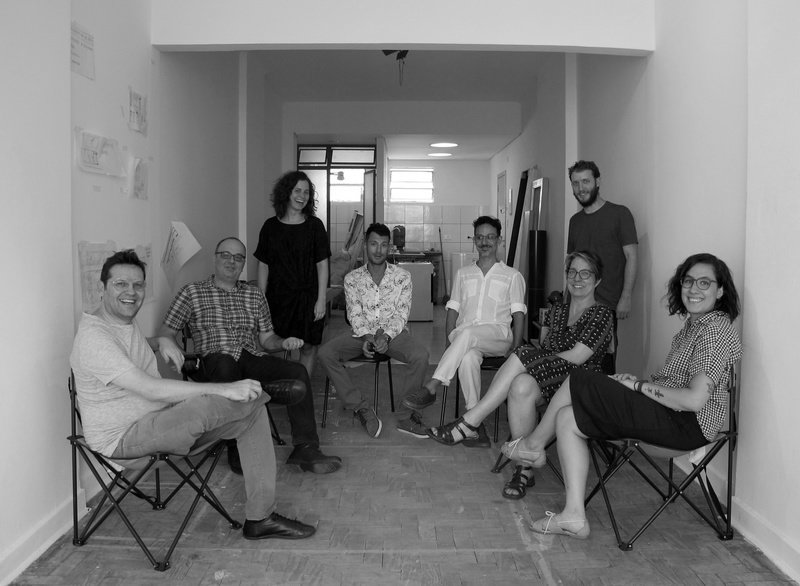 In 2015 a group of professionals and activists in São Paulo decided to take action to confront gentrification, segregation, and evictions in large Brazilian cities. The result was FICA, or Fundo Imobiliário Comunitário para Aluguel (Community Rental Real Estate Fund), a nonprofit organization that is pioneering the implementation of social ownership in Brazil. FICA works on three fronts: acquiring, refurbishing, and renting apartments to low-income families at accessible rates; promoting public policies that take into account community ownership and social rent; and developing events and research to debate and structure public action toward a more equal city. FICA has organized talks and seminars on alternative ownership and rental models and has promoted hands-on design and carpentry workshops for a wide audience, including students and residents of social housing. FICA raises funds through crowdfunding and is now working to expand its common-property model to encompass other uses, such as sustainable agriculture.
FICA invites you to participate in this project by contributing to its crowdfunding efforts to purchase an additional apartment in São Paulo, guaranteeing that it remains affordable. To learn more and make a donation, click
here
. 
Established 2015, São Paulo, Brazil
Biennial Project
What does an ethical landlord look like?
, 2019
Wood, videos (1 min., 2 min., and 1:30 min., sound), publication
Commissioned by the 2019 Chicago Architecture Biennial
How can architects, city planners, and civil society devise more ethical and creative ways to address the global housing crisis? Some nonprofit organizations have experimented with real estate speculation to work around rent increases, gentrification, and the displacement of lower-income residents from central urban areas. FICA is a crowdfunded real estate fund created and managed by a nonprofit organization comprised of architects, designers, teachers, researchers, and activists. FICA's goal is to guarantee permanent, affordable housing in São Paulo, South America's largest metropolis, by buying apartments in the city center, renting them at below-market rates to those in most need, and using the rental income and donated funds to acquire further apartments. This structure of five hundred square feet has the same overall dimensions and interior spaces as the fund's first unit purchased in São Paulo. It offers a framework for "ethical landlordship" that allows for mutual learning across geographies.
FICA invites you to participate in their project by contributing to its crowd-funding efforts to purchase additional apartments in São Paulo. Please visit
www.brazilfoundation.org/project/fica
for more information.