Forensic Architecture and Invisible Institute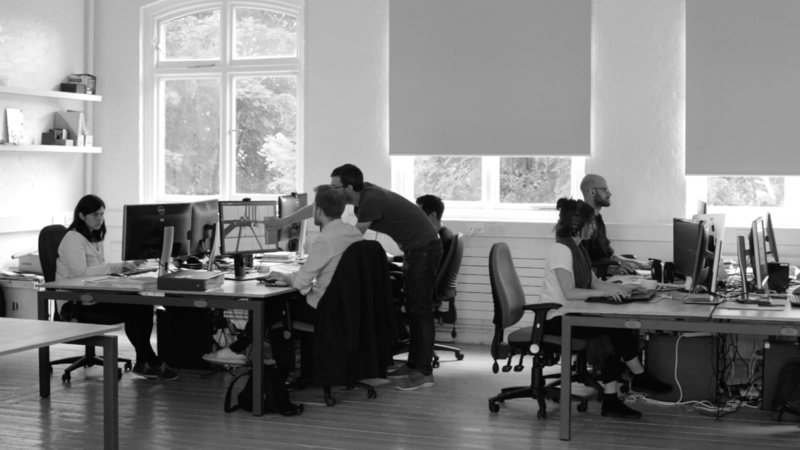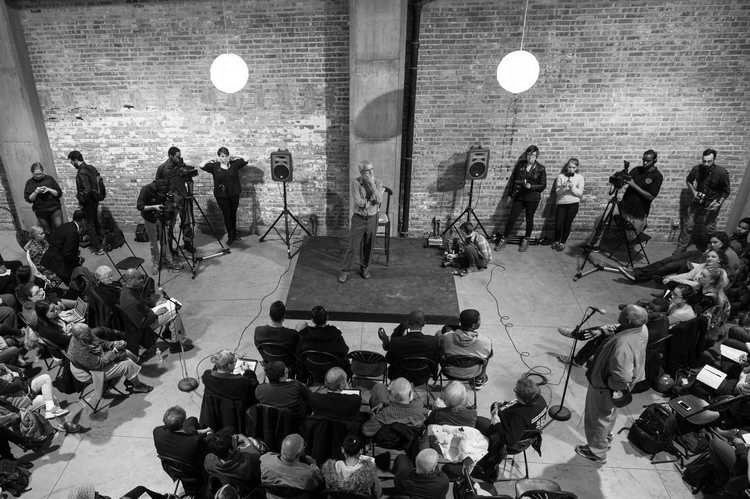 Forensic Architecture is a research agency composed of architects, artists, scholars, filmmakers, lawyers, and scientists that develops spatial, architectural, media, and cartographic techniques to investigate human rights and environmental violations and support communities exposed to state violence and persecution. The resulting architectural evidence is presented in international courtrooms, parliamentary inquiries, United Nations assemblies, citizens' tribunals, and exhibitions and publications. Based at Goldsmiths, University of London, the agency has received commissions from organizations such as the New York Times, Praxis Films, BBC Africa Eye, Amnesty International, and the Bureau of Investigative Journalism. The Invisible Institute is a journalism production company based on Chicago's South Side that is guided by a mission to enhance citizens' capacity to hold public institutions accountable. Since its informal beginnings in Jamie Kalven's reporting in the early 2000s, it has addressed patterns of neglect and abuse by public institutions, advancing themes of visibility and place in the urban environment through human rights documentation, investigative reporting, and civil rights litigation.

Established 2011, London, England, United Kingdom
Established 2014, Chicago, United States
Biennial Project
The Killing of Harith Augustus, 2019
Mixed media installation
Commissioned by the 2019 Chicago Architecture Biennial 

Forensic Architecture is a research agency composed of architects, artists, scholars, filmmakers, lawyers, and scientists that investigates state and environmental violence. The Invisible Institute is a Chicago-based investigative journalism organization that works to enhance citizens' capacity to hold public institutions accountable. Their collaborative project investigates the 14 July 2018 police killing of Harith Augustus, a local barber, on 71st Street in the South Shore neighborhood of Chicago. By means of new forensic techniques and on-the-ground reporting, the investigation contests the official police narrative. The project was undertaken with the support and on behalf of Harith Augustus's family and their legal representatives. 

In consultation with the curators, Forensic Architecture and the Invisible Institute decided to remove the visual analyses from the exhibition and make it available online and at the Invisible Institute. In so doing, they intend to create space in the gallery for important discussions about police violence and the politics of representation. 
Forensic Architecture Team: Eyal Weizman, Christina Varvia, Simone Rowat, Nicholas Zembashi, Nathan Su, Kishan San, Olukoye Akinkugbe, Tom James, Yamen Albadin, Alfred Thirolle, Tom Lock, Sarah Nankivell, Tara Plath, Tim Brower

Invisible Institute Team: Jamie Kalven, Rajiv Sinclair, Trina Reynolds-Tyler, Kahari Blackburn, Sam Stecklow, Chaclyn Hunt, Maira Khwaja, Alison Flowers

Extended Team:

The analysis of the split-second was done in collaboration with Tiago Branco / University College London, Sainsbury Wellcome Centre.

The initial stage of research was done in collaboration with Diploma 3 from the Architectural Association

Tutors: Christina Varvia & Merve Anil

Students: Yee Thong Chai, Sara Ibrahim Abed, Maria Bessarabova, Jack Isles, David Lin, Joyce Ng, Irene Squilloni, Kishan San, Lola Conte, Alia Durda, Erik Hoffmann, Daria Moussavi, Lingge Yang

Special Thanks: Timuel Black, Will Calloway, Dionell Hll, Daveed Lemieux, and Audrey Petty, and Darren Coleman.

The full installation can be seen at Experimental Station with guided access every 30 minutes and also online: https://forensic-architecture.org/investigation/the-killing-of-harith-augustus

The installation will remain open until the end of February, on Saturdays from 10am-3pm, and by appointment (email maira@invisibleinstitute.com to plan a visit). For updated information on visiting, please visit: http://invisible.institute/harith

Address
Peterman Studio / monk parakeet
6100 S. Blackstone Avenue, Chicago, IL
Enter through Build Coffee at the Experimental Station

Experimental Station Hours
Thurs - Fri 12pm-5pm
Sat 10am-3pm