Oscar Tuazon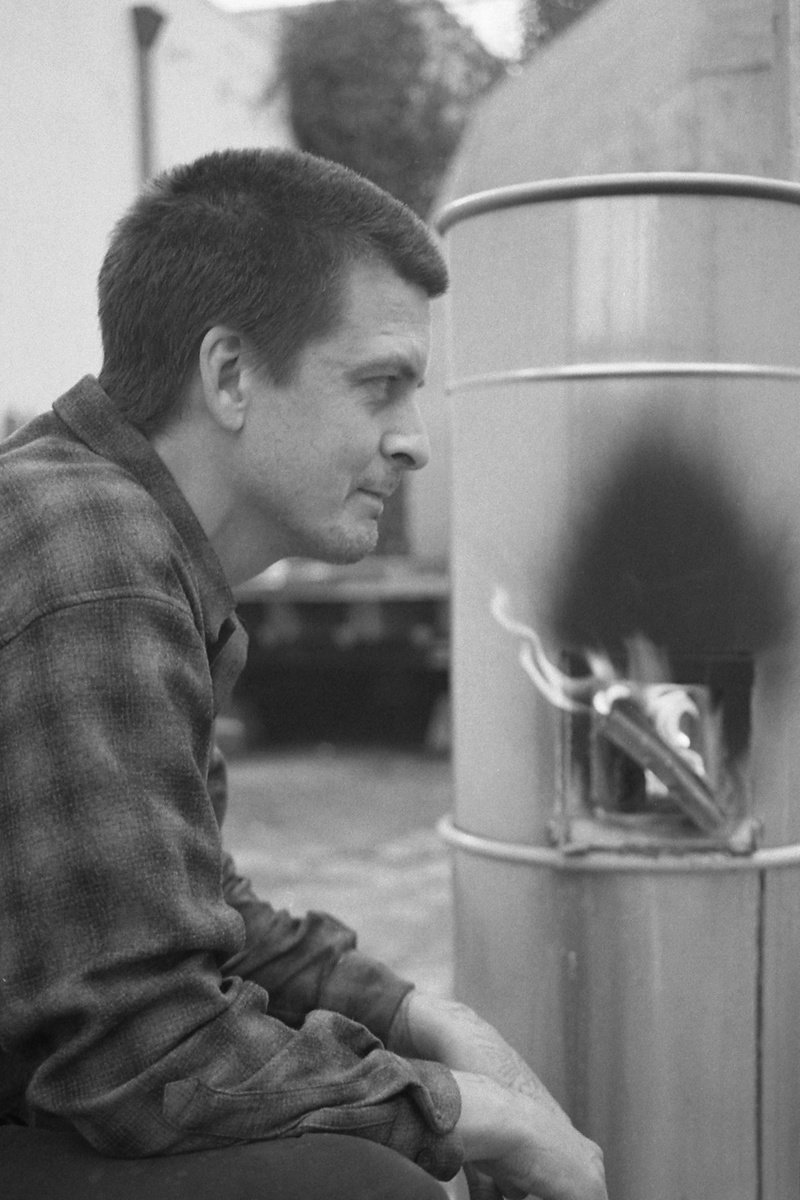 Oscar Tuazon is an interdisciplinary artist who uses natural and industrial materials to create sculptures and installations that refer to minimalist sculpture, extreme do-it-yourself aesthetics, and vernacular architecture. Drawing on his long-standing interest in how the built environment is redefined through the act of inhabitation, Tuazon frequently uses wood, concrete, glass, steel, light fixtures, and piping to create his structures and installations, responding directly to the sites in which they are presented. Tuazon's approach is informed by his training in architecture, urban studies, and studio art from the Whitney Museum of American Art Independent Study Program and Cooper Union School of Architecture, both in New York. His work has been exhibited widely across the United States and Europe, with recent solo presentations at the Eli and Edythe Broad Art Museum at Michigan State University, East Lansing; Luhring Augustine, New York; Skulptur Projekte Münster; Galerie Eva Presenhuber, Zurich; Hammer Museum, Los Angeles; and Place Vendôme, Paris.

Born 1975, Seattle, United States; lives and works in Los Angeles, United States
Biennial Project
Great Lakes Water School, 2016–ongoing
Wood, steel, prints

Courtesy the artist; Luhring Augustine, New York; Galerie Chantal Crousel, Paris; and Galerie Eva Presenhuber, Zurich and New York

Produced in collaboration with Olson Kundig

Oscar Tuazon uses natural and industrial materials to create sculptures and installations that refer to do-it-yourself aesthetics and vernacular architecture. In his ongoing project Water School, he investigates the relationship between architecture, water, and land rights through formal and informal learning and design processes. Water School is housed in a structure inspired by the Zome Home (1969–72) by engineer and inventor Steve Baer. An early example of passive solar design, Zome Home captured the sun's energy in massive drums of water installed in large bay windows, which then provided heat during the night. Water School builds on this DIY approach to environmentally conscious design to explore how water, land, and infrastructure connect diverse communities. With ongoing iterations in California, Nevada, and Minnesota, Tuazon's project promotes environmental stewardship and multigenerational action in response to our current climate emergency. During the Biennial, Great Lakes Water School hosts exchanges that highlight the significance of clean water in sustaining the local region, with a particular focus on Indigenous perspectives.