Palestine Heirloom Seed Library Project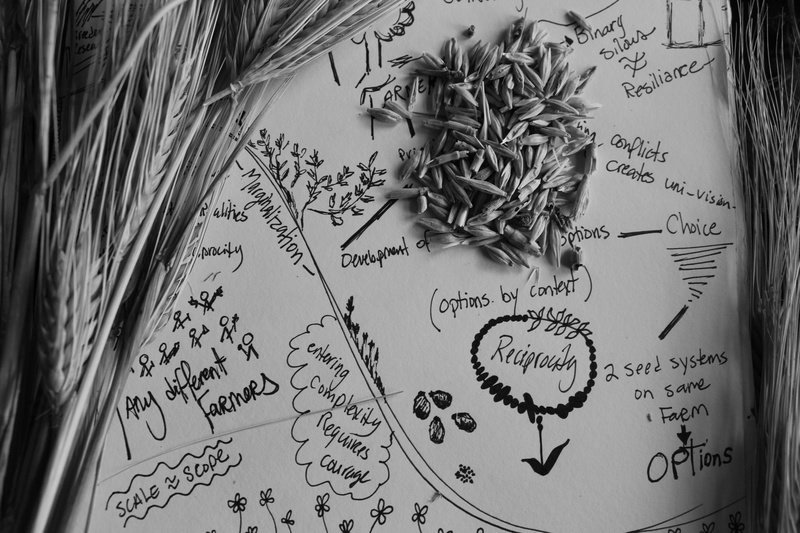 Founded by Vivien Sansour, the Palestine Heirloom Seed Library and its Traveling Kitchen project seek to preserve and promote heritage and threatened seed varieties, traditional Palestinian farming practices, and the cultural stories and identities associated with them. Based in the village of Battir, a UNESCO World Heritage site outside Bethlehem, the Library also serves as a space for collaborations with artists, poets, writers, journalists, and other members to showcase and promote their talents and work. Working closely with farmers, Sansour has identified key seed varieties and food crops that are threatened with extinction and would provide the best opportunities to inspire local farmers and community members to actively preserve their bioculture and recuperate their local landscape. The Library also has launched a global platform for conversations about biocultural heritage. Its Traveling Kitchen is a mobile venue for social engagement in different communities, promoting cultural preservation through food choices.

Established 2014, Bethlehem, Palestine
Biennial Project
Marj and Prairie: Eating Our Histories, 2019
Reclaimed wood, glass, seeds, notecards, pressed plants

Commissioned by the 2019 Chicago Architecture Biennial

Project team: Vivien Sansour and Ayed Arafah

Founded by Vivien Sansour, the Palestine Heirloom Seed Library seeks to preserve and promote land heritage, especially the cultures, stories, and identities associated with traditional Palestinian farming practices. Working closely with farmers, Sansour has amassed a large collection of seeds from plants that are nearing extinction thanks to either colonial practices erasing communal farming or environmental change—or, more often, acombination of both. By saving seeds and the plants that grow from them, the Palestine Heirloom Seed Library inspires local farmers and community members to play an active role in preserving local ecological spaces and systems, thereby restoring knowledg eand memories. By telling personal stories of foragers, survivors, and farmers in both Palestine and the US heartland, Marj and Prairie: Eating Our Histories uncovers the hidden power of plants to disturb colonial narratives.