RMA Architects
More Info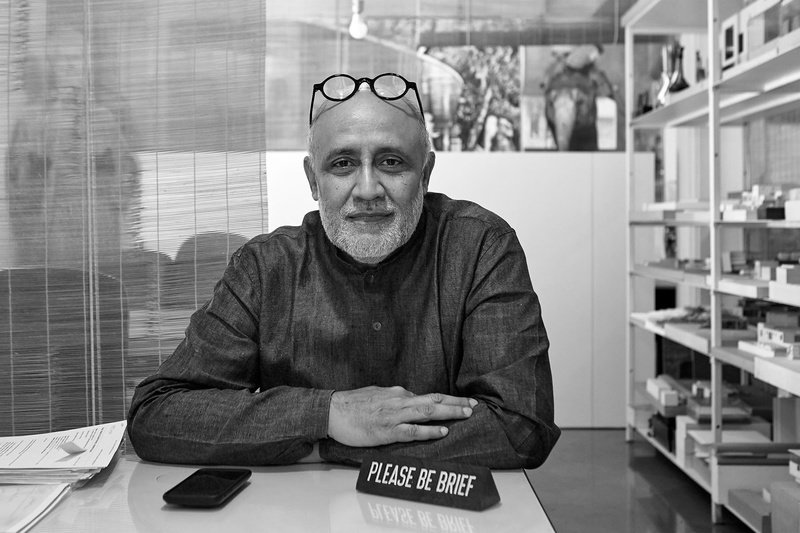 RMA Architects was founded by Rahul Mehrotra, a practicing architect, urban designer, and educator, to execute projects for government and nongovernmental agencies, corporate interests, and private individuals and institutions, with a commitment to advocacy in the city of Mumbai. Mehrotra is a professor of urban design and planning at the Harvard's Graduate School of Design and has written and lectured extensively on architecture, conservation, and urban planning in India. In 2018 RMA Architects received a special mention at the Venice Biennale of Architecture for three projects addressing issues of intimacy and empathy, social boundaries, and hierarchies. Since 2014 Mehrotra has been a member of the International Committee of Architecture Critics. His latest publication is Taj Mahal: Multiple Narratives (2017), coauthored with Baig Amita. RMA Architects' work has earned a RIBA International Fellowship, the 2019 J. Irwin and Xenia S. Miller Prize, and the Cooper-Hewitt National Design Award, among other honors.

Established 1990, Mumbai, India and Boston, USA
Biennial Project
Sanitation and Equity, 2019
Mixed-media installation

Commissioned by the 2019 Chicago Architecture Biennial

How can architecture and design improve sanitation in large urban centers? Access to potable water and waste disposal systems is necessary for the health of our cities and their inhabitants, and architecture as a practice can reach far beyond individual buildings to more systemic thinking about infrastructure and civic policy. The challenge is to find socially and culturally appropriate solutions that can be intelligently integrated into everyday lives, especially in vulnerable communities. In India, for instance, sanitation conditions vary so dramatically that a one-size-fits-all approach is not sensible. RMA Architects—a firm that undertakes projects for government and nongovernmental agencies,corporations, and private individualsand institutions, with a commitment to advocacy in the city of Mumbai—here presents Sanitation and Equity, an ongoing research project mapping the sanitation landscape in Mumbai and beyond. It explores social, technical, and cultural challenges surrounding anitation infrastructure and suggests potential design and planning solutions.