Sammy Baloji & Filip de Boeck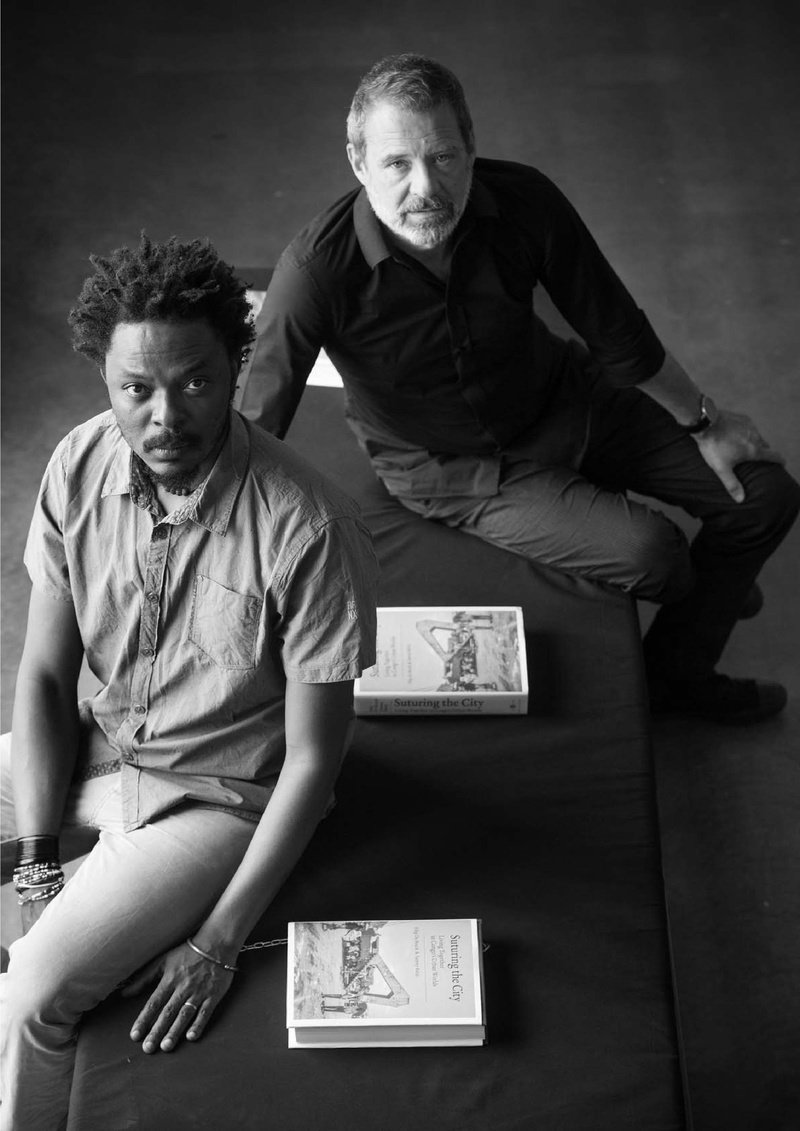 Sammy Baloji mines the archive, traces social history in architecture and landscape, and probes the body as a site of memory and witness to operations of power in order to create photography and multimedia installations that expose tensions past and present. Filip de Boeck is a writer, filmmaker, curator, and professor of anthropology at the University of Leuven whose research focuses on youth and the politics of culture, urban infrastructure, and the transformation of private and public space in urban Africa. In 2016 the pair collaborated to create the exhibition Urban Now: City Life in Congo and the accompanying publication Suturing the City: Living Together in Congo's Urban Worlds—endeavors that underscored the intersection of contemporary art and anthropology. Building on the success of their earlier collaboration, they are currently at work on a new project about colonial and postcolonial migration across the Congolese-Angolan border and the impact of migration on Congo's sociopolitical history.

Born 1978, Lubumbashi, Democratic Republic of the Congo
Born 1961, Antwerp, Belgium
Both live and work between Brussels and the Democratic Republic of the Congo
Biennial Project
The Tower: A Concrete Utopia, 2016
Single-channel video (70:19 min., sound)

The Tower, 7th Street, Quartier, Industrial Municipality of Limete, 2015
Inkjet print
Courtesy the artists and Axis Gallery, New York

The Tower: A Concrete Utopia is a collaborative project produced by Sammy Baloji, a photographer who traces social history in architecture and landscape, and Filip de Boeck, an anthropologist whose research focuses on the transformation of private and public space in urban Africa. It offers a guided tour by "Docteur," the sole inhabitant, owner, and designer of a utopian tower in the municipality of Limete, Kinshasa, Democratic Republic of the Congo. Docteur's unfinished tower provides a counterpoint to the Forescom Tower, built in 1946, an early landmark of urban design imposed by the Belgians in the Congo and one of the first high-rises in Central Africa. In many ways, Docteur's postcolonial tower is a comment on the 1946 Forescom building and everything it exemplified back then, while also illustrating the various ways in which the colonialist legacy continues to be appropriated, reformulated, and reassembled.