Sweet Water Foundation
More Info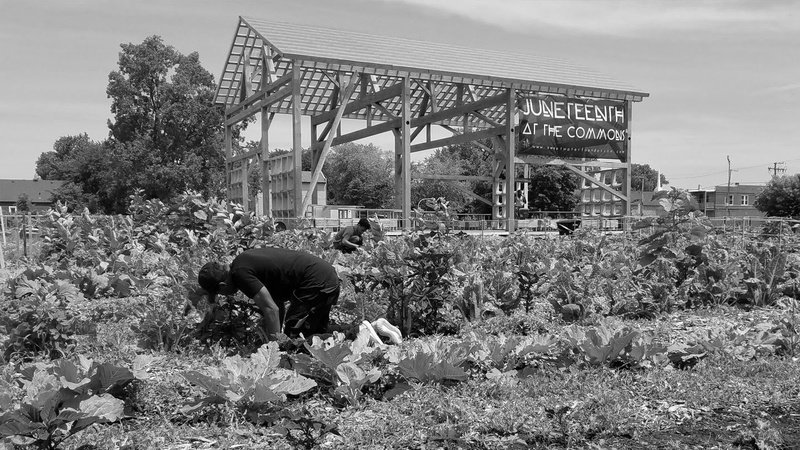 Sweet Water Foundation (SWF) is an emerging community land trust in the heart of Chicago's south side. SWF utilizes a blend of urban agriculture, art, and education to transform vacant spaces and abandoned buildings into economically and ecologically productive and sustainable community assets. It is rooted in the holistic practice of regenerative neighborhood development, an interdisciplinary social justice method that creates safe and inspiring spaces while cultivating healthy, intergenerational communities and transforming the ecologies of once "blighted" neighborhoods. Its projects engage youth, skilled workers, and artists to produce locally grown food and build affordable housing. SWF's Perry Avenue Commons site has become a model of sustainable, twenty-first-century community development, attracting thousands of locals and visitors annually. The organization's work has received an ArtPlace America National Creative Placemaking award and an Environmental STEM Award from Underwriters Laboratories and the North American Association for Environmental Education for its multifaceted development at the Commons.

Established 2009, Chicago, USA
Biennial Project
Re-Rooting + Redux, 2019
Douglas fir, reclaimed lumber, polycarbonate

Commissioned by the 2019 Chicago Architecture Biennial

Sweet Water Foundation is an emerging community land trust (an organization dedicated to ensuring community stewardship of land) located in the heart of Chicago's South Side. It utilizes urban agriculture, carpentry, art, architecture, and education to transform vacant spaces and abandoned buildings into economically and ecologically productive community assets. Re-Rooting+ Redux borrows from the architectural language of Sweet Water Foundation's main site, known as the Perry Ave Commons. Designed in collaboration with the construction company Trillium Dell, the structure is inspired by the framing and construction method of Chicago's worker cottages, once the dominant housing typology and the city's first standardized affordable housing. The installation transforms the worker cottage structure into a gallery space reflecting the past, present, and future of the South Side, examining the evolution (and devolution) of land use, architectural structures, and housing from the Reconstruction era to the Great Migration and urban renewal, through to the present day. Through its practices and projects, Sweet Water Foundation seeks to make possible newforms of live-work and collaborative economies that enliven and re-root community in place.