Territorial Agency
John Palmesino & Ann-Sofi Rönnskog
More Info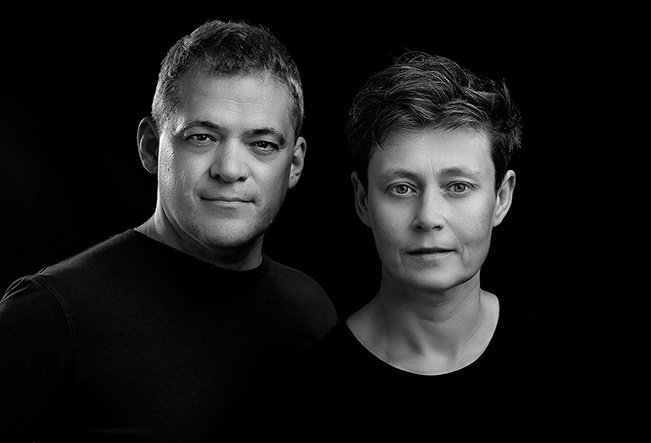 Established by the architects and urbanists John Palmesino and Ann-Sofi Rönnskog, Territorial Agency combines architecture, analysis, advocacy, and action for integrated spatial transformations of contemporary territories. The organization works to strengthen the capacity of local and international communities for comprehensive spatial transformation in the Anthropocene, a geologic epoch shaped by human impacts. Its activities are grounded in extensive territorial analysis, with a focus on complex remote sensing representations that monitor the transformations of physical structures in inhabited territories. Territorial Agency's work has appeared at HKW Haus der Kulturen der Welt, Berlin; ZKM Karlsruhe; BAK Utrecht; Tate Modern; Serpentine Galleries; the Venice Biennale; and the Musée d'Art Moderne, Paris. Palmesino and Rönnskog are unit masters at the Architectural Association, London. Palmesino is a founding member of multiplicity, an international research network based in Milan, and Rönnskog is a research fellow at the Oslo School of Architecture and Design. They led the research of ETH Zurich / Studio Basel Contemporary City Institute.

Established 2007, London, England, United Kingdom
Biennial Project
Museum of Oil—The American Rooms, 2019
Mixed-media installation

Commissioned by the 2019 Chicago Architecture Biennial

Territorial Agency's Museum of Oil makes a radical and urgent proposal inresponse to the current climate emergency: "We shall keep oil under-ground, put the oil industry in the museum, and make it a thing of the past." Initially developed in collaboration with Greenpeace and produced in cooperation with ZKM Center for Art and Media in Karlsruhe, Germany, Museum of Oil registers how the oil industry has infiltrated and disrupted global finance, communities, and the natural environment. For this iteration, John Palmesino and Ann-Sofi Rönnskog developed new research focusing on the oil landscapes in North America, which will be added to the museum collection as the "American Rooms." The installation integrates satellite and remote-sensing data analyzing cases such as shale fracking in Texas, conflict over the Dakota Access Pipeline, deep-water extraction in the Gulf of Mexico, and oil refining in Whiting, Indiana. Conceived as an open public institution, Museum of Oil is a space for thinking collectively about the structural changes that abandoning oil use would entail, from everyday individual habits to larger institutional, industrial, and urban systems, including the field of architecture.