Wendelien van Oldenborgh
More Info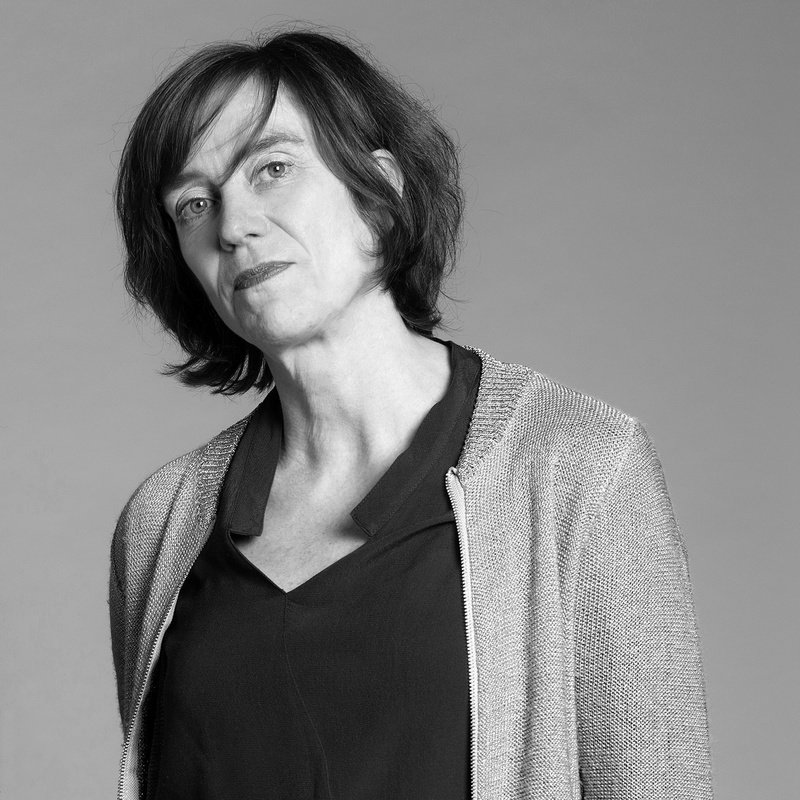 Wendelien van Olderborgh uses the cinematic format as a methodology for production and as the basic language for various forms of presentation. Her work often involves public shoots that capture interactions between individuals in locations that invoke political and historical themes. In the process, she collaborates with participants to guide the work to its final outcome. Recently, her practice has been informed by research on the subjects of colonialism and cultural difference, social struggle and modernity—issues embedded in the structures of our environment. Van Oldenborgh has exhibited in the Venice, Cuenca, São Paulo, and Istanbul biennials, and her work is represented in museum collections throughout Europe. She is a winner of the Heineken Prize for Art, and since 2015 she has been a member of the Akademie van Kunsten in the Netherlands.

Born 1962, Rotterdam, Netherlands; lives and works in Rotterdam, Netherlands and Berlin, Germany
Biennial Project
Images Letters Stones, 2019
Lenticular prints, single-channel projection (25 min., subtitles)
Commissioned by the 2019 Chicago Architecture Biennial

Wendelien van Oldenborgh collaborates with professional and nonprofessional actors and performers to generate films that explore politics, history, and contemporary society. Images Letters Stones addresses the history of modernism—the international movement that developed in the late nineteenth and early twentieth centuries as a response to the advancements of modern life—through the lens of race and gender. Taking the form of an outdoor cinema screen, Images Letters Stones is conceived as an epilogue to van Oldenborgh's recent film Two Stones (2019), which explored the trajectories and ideals of the Bauhaus-trained architect Lotte Stam-Beese and the activist and writer Hermina Huiswoud, who fought for racial and class equality through communism in the 1930s and 1940s. The words are partly drawn from archival materials related to their lives, including writings by Bauhaus educators, friends, family, lovers, activists, communists, architects, and civil rights leaders who were their contemporaries. These voices are put in dialogue with those of housing activists and scholars active today in Kharkiv, Ukraine; Rotterdam, the Netherlands; and Chicago.