Wolff Architects
More Info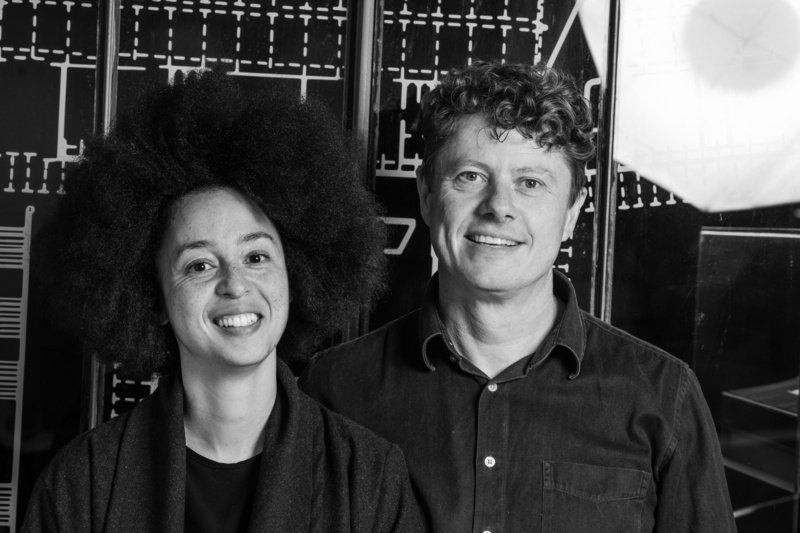 Informed by the colonial history of their home in Cape Town, Heinrich and Ilze Wolff established their eponymous architecture firm as a vehicle for addressing social inequities as well as the erasure of indigenous landscapes and narratives. While spatial design is at the heart of its activities, the firm distinguishes itself through its reliance on a diverse set of employees and collaborators—including photographers, artists, filmmakers, and writers—and an expansive practice that encompasses social justice advocacy, research and scholarship, and conceptual art. Wolff bolsters its practical design business with consultancy services, an in-studio art gallery, a publication, and site-specific artistic interventions, all of which emphasize innovation and social engagement, blurring the lines between design, art, and activism. The firm's recent honors include a South African Institute of Architects National Award of Merit, a South African Property Owners' Association Innovation Award, and a Social Habitat prize at the Pan-American Architecture Biennial, Quito, Ecuador.

Established 2012, Cape Town, South Africa
Biennial Project
Summer Flowers
, 2019
Wallpaper, single-channel video (31:25 min., sound), audio, pressed-flower display, publication
Commissioned by the 2019 Chicago Architecture Biennial
Thanks to Mosadinyana Mayombela; Bosele Sianana; Lesedi Harrison Keatewa; the Bessie Head Heritage Trust, in particular Tom Holzinger, Leloba Molema, Mary Lederer, and Harold Head; the Khama III Memorial Museum in Serowe, in particular Kana Tlhaodi and Gasenone Kediseng; the Kids Art Collective; and the Bailey Archives Johannesburg, where key conversations were had with Sean O'Toole, Claudette Schreuders, Kemang Wa Lehulere, James Matthews, Khalid Shamis, Lerato Maduna, Ntone Edjabe, Jane Taylor, Josh Ginsburg, Werner Voigt, Desiree Lewis, Zayaan Khan, and Malik Edjabe
Wolff team: Ilze Wolff, Heinrich Wolff, Lauren Oliver, Nokubekezela Mchunu, Meghan Ho-Tong, Mmakhotso Lamola, Louise Brukman, Carlheinz Von Geyso, and Oscar and Samuel Wolff
Film: Ilze Wolff, director; Khalid Shamis, editor; Heinrich Wolff, Lerato Maduna, and Malik Edjabe, videographers
Extracts from
Come See the Bioscope
with kind permission by Lance Gewer
Informed by the colonial history of their home country of South Africa, Wolff Architects addresses social inequities and the erasure of Indigenous landscapes and narratives.
Summer Flowers
is a research project looking at the life of South African writer, activist, and gardener Bessie Head (1937–1986). Head's writings were influenced by her experience as a person of mixed race living in South Africa under apartheid, and then later in exile in Botswana. In her life and work, Head advocated for Indigenous southern Africans' sense of belonging in their own lands, given the forced removals and land grabs that the region's colonial and apartheid regimes had enacted over the last three centuries. In 1969 Head designed and built a home and garden in Serowe, Botswana, and named it Rain Clouds after her first novel. In 2012 Botswana's government designated it a national heritage site. Wolff Architects'research for
Summer Flowers
includes this installation and associated workshops, site visits to Rain Clouds, and ongoing exchanges with the Bessie Head Heritage Trust regarding the future of Rain Clouds and the continued resonance of Head's work.
Hear the 
Summer Flowers
 playlist that can be listened to in conjunction with the 
publication
, installation, and research project
HERE
.